Introducing The Good Guys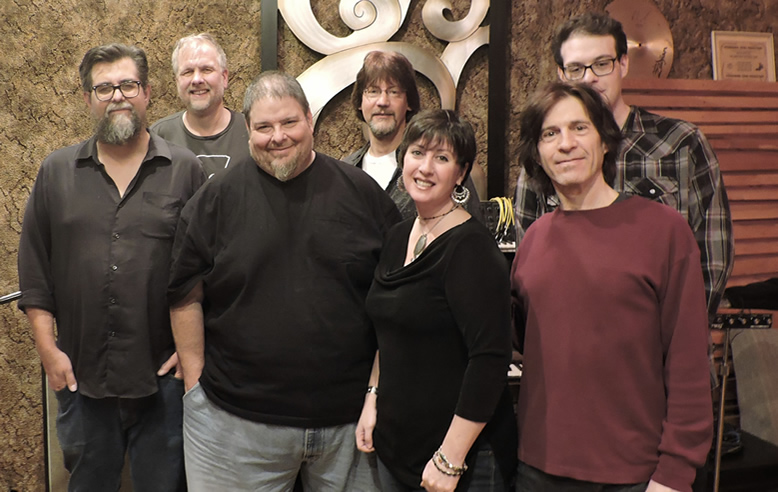 We have begun recording the fourth and most ambitious Sinclair Soul album to date, entitled The Good Guys. A planned release date for this 10-song album is November 14, 2019. Recorded at Eight Days a Week recording studio in Northumberland, PA, the music on The Good Guys features top-notch musicians and production team.
Performance of "Midnight Rider" by Ric & Phil
Here is a live performance of the Allman Brothers' classic "Midnight Rider", performed by Ric Albano and Phil Brosius at the 2019 Millenium Music Conference –
Sinclair Soul Patreon Campaign
Nine Fine Lines, the 3rd Sinclair Soul album
On September 9, 2018, the third official Sinclair Soul album has been released, titled Nine Fine Line. This album includes updated versions of songs originally released on Imaginary Lines 33 in 2009, all of which were composed by Ric Albano between 2004 and 2008.
Read more on Nine Fine Lines
Buy Nine Fine Lines on Amazon
Buy Nine Fine Lines on iTunes
Buy Nine Fine Lines on CD Baby
Buy Nine Fine Lines on Google Play
"She Said" Lyric Video
Here is the music video for the song "She Said" from the album Nine Fine Lines –
Reflections of Relevance
The second official album by Sinclair Soul, a seven song LP entitled Reflections of Relevance, was released in digital format on Tuesday, March 27, 2018. All tracks are original compositions by Ric Albano and were recorded along with multi-instrumentalist Bret Alexander and drummer Ron Simasek at Saturation Acres Recording Studios between 2005 and 2017. The album was co-produced by Alexander and Albano.
Read More on Reflections of Relevance
Below are track-by-track summaries along with audio and lyrics of each of the songs on Reflections of Relevance.
The Journey Begins
We are happy to announce the release of the new Sinclair Soul album called The Journey. This album consists of seven original songs composed by Ric Albano and recorded along with international music legends, drummer Ron Simasek and multi-instrumentalist Bret Alexander. The album, which was produced by Bret Alexander and recorded at his Saturation Acres studio, was released by Cygnus Wave Records on June 26, 2017 everywhere in digital format.