As we approach the end of 2018, we look back at an incredible two years of making music which saw the production and release of the initial three Sinclair Soul albums. The Journey was completed in early 2017 and released in June of that year. Last winter we recorded a second album, Reflections of Relevance, for release this past March 27th. And over the summer we produced and released the third album, Nine Fine Lines, released on September 9, 2018. So there has already been a whole lot of music made, but we are just getting warmed up.
Production of the fourth and most ambitious Sinclair Soul album to date, entitled The Good Guys, has begun with a planned publication for late in 2019. Recording has gotten underway at Paul Smith's state-of-the-art Eight Days a Week recording studio in Northumberland, PA. The making of this record includes a posse of top-notch musicians and production team including Smith along with drummer Ron Simasek, vocalist Mycenea Worley, guitarist Phil Brosius, multi-instrumentalist Bret Alexander audio engineer Jake Albano.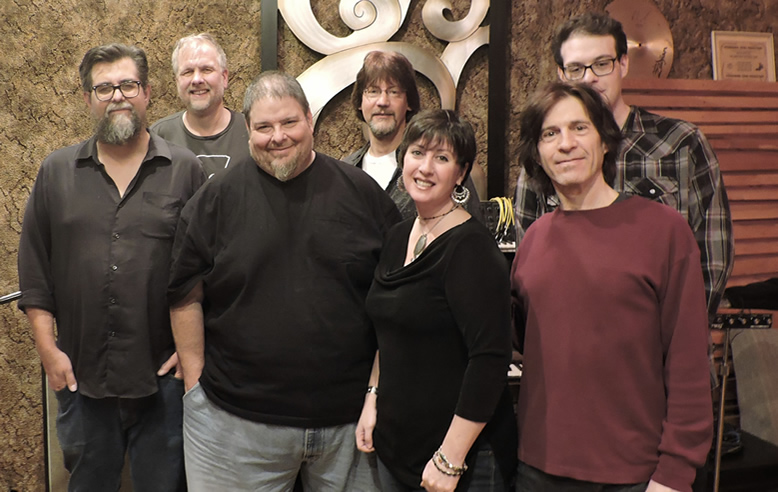 A guitar aficionado with a style steeped in heavy blues and an impressive collection which currently tops two dozen, Phil Brosius has done extensive work with many Pennsylvania based artists as well as his past time in Arizona. Mycenea Worley is an award winning singer-songwriter who has released a couple of top-notch albums and is currently the front-woman of the group The Pleiades. Bret Alexander, Paul Smith and Ron Simasek were all long time members of the internationally acclaimed rock group The Badlees, a group which sold nearly a million albums over its fruitful career. This trio are all current members of the rock group Gentlemen East and have lent their talents to scores of other projects such as this one. Alexander has co-produced the three previous Sinclair Soul albums, which were recorded at his Saturation Acres recording studio, while Simasek has provided drums and/or percussion for all songs in the current catalog.
Songs for The Good Guys album have been written by Ric Albano over the past year and he has been performing them acoustically throughout 2018. With the addition of the quality musicians and vocalists, these songs will grow sonically to include entertaining and rewarding elements of vast musical genres such as blues, folk, country, jazz, and of course, rock n roll.
Songs
Better Days, Better Ways
Truth
It's Only Love
And They Do All Still Exist
The Good Guys
Remember
Roaring 20s
Only Time Will Tell
The Pennsylvania Poet
A River and a Soul
In order to help finance this project, Sinclair Soul has launched a Patreon campaign. Please consider contributing.
Credits
Ric Albano – lead vocals, acoustic guitar, bass, piano, keyboards
Bret Alexander – electric guitars, mandolin, dobro, organ
Ron Simasek – drums, percussion
Mycenea Worley – backing & harmonized vocals
Paul Smith – bass, synths
Phil Brosius – electric guitars
Produced by Paul Smith, Bret Alexander, Jake Albano & Ric Albano
Engineered by Paul Smith & Bret Alexander
Mixed by Jake Albano
Mastered by Bret Alexander
All songs composed and arranged by Ric Albano